River Cruises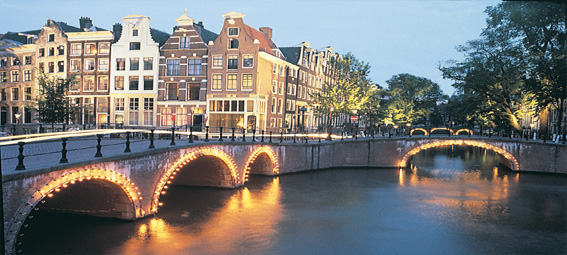 Thousands of rivers score their way around the world, acting as natural expressways to capital cities and must-see sights. And, once you've been bitten by the river cruising bug, you'll want to work your way along all of them. It allows you to enter a city in style - cruise along the narrow waterways and enter ports of call you'd otherwise miss on a bigger ship.
Key cruise lines offering fabulous river cruise itineraries are Avalon Waterways, The River Cruise Line, Viking River Cruises, Fred. Olsen and Cruise and Maritime Voyages. Find out the key routes you could be taking on your next cruise below or check out our top river cruise offers and give us a call to book today.
The Rhine
Take a cruise down one of Europe's most famous rivers and experience a variety of cultures and sights. The Rhine begins in the south eastern part of the Swiss Alps, flowing through Austria, Germany, France and Belgium before emptying into the North Sea from the Netherlands.
German ports include Andernach, a former Roman fort that is now a quaint Rhineside village; Rüdesheim is a paradise for wine lovers, where you can sample the region's finest Riesling while taking in the extraordinary views from the clifftops; Bonn, West Germany's former capital, is now famous for its science and culture; and finally Cologne, the Rhineland's largest city that boasts its carnival, traditional pubs and bustling shopping centres.
Key ports of call on a Rhine cruise through Switzerland include Basel, a trading city that is a centre for research and art, surrounded by the beautiful Jura Mountains; Strasbourg is home to the European Parliament, its history dominated by French and German battles and you'll spot influences from both countries throughout the city.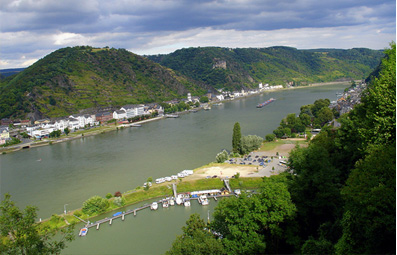 The Moselle
A tributary of the river Rhine, the Moselle stretches through France, Germany and Luxembourg.
Key ports of call on trips with the likes of Viking River Cruises include Cochem, a small German town dominated by half-timber houses and a maze of streets that is most famous for its wine and apple strudel! Continue on to the centre of Moselle and visit Bernkastel, known as the 'wine capital'. It stores wines from more than 5,000 wine growers in its wine cellars. More well-known ports of call on a Moselle cruise include Cologne, Dusseldorf and the Dutch capital of Amsterdam.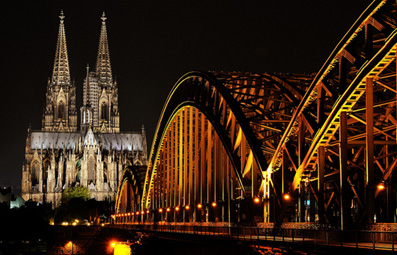 The Danube
The Danube begins in Germany's Black Forest, before winding its way through Austria, Slovakia, Hungary, Serbia, Croatia, Bulgaria, Moldova, and empties into the Black Sea in Ukraine and Romania. A river cruise on the Danube offers you the chance to experience parts of Eastern Europe you may well miss otherwise.
A key port of a call on a cruise of the Danube is Vienna. From palaces to cathedrals, shopping malls to restaurants, you'll have no problem filling your time in Austria's capital city. Another Austria stop-over is Linz, and it's here that you're likely to begin and/or end your cruise. Entertainment and culture dominate the city, from operas and concerts, to museums and galleries.
As the Danube snakes into Eastern Europe, you'll find Budapest, one of Europe's most beautiful cities. Hungary's capital is full of extraordinary buildings including Buda Castle, Fisherman's Bastion, the Hungarian National Gallery and the Hungarian parliament building, which is decorated with an amazing 40kg of solid gold.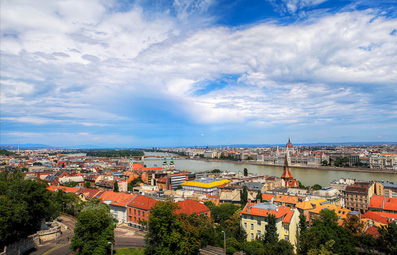 The Rhone
This 813km river begins its journey in Switzerland, before running through France, where a cruise will offer you unrivalled views of the picturesque French countryside, before emptying into the Mediterranean Sea.
A popular excursion on a Rhone cruise is a wine tasting experience in Burgundy. Visit some of France's most productive vineyards, before trying some of the wine in a traditional wine cellar. Continue heading south and you'll reach the UNESCO World Heritage Site of Lyon. A must see on this stop-over is the famous Basilica of Notre Dame. End your trip on the Rhone in Avignon - once again a great place to sample the very best in French wine, you can also visit many of the Gothic buildings which were home to Popes in the 14th century.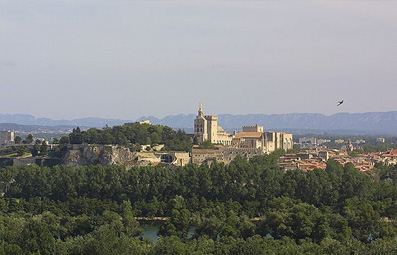 Images by iursu, Nietnagel, Miroslav Petrasko, M^3