Christmas & New Year Cruises
Imagine a hassle-free Christmas - dinner cooked for you, entertainment organised, decorations already up. If this sounds like your perfect festive period then a Christmas cruise could be for you. As an added bonus, you can escape the cold, dark winter and sun yourself in a range of destinations including the Caribbean, Canary islands and Australia. If you fancy something a bit more authentic, then head to the Baltics and visit a winter wonderland, or head to Germany on a mini cruise for some of the world's best Christmas markets.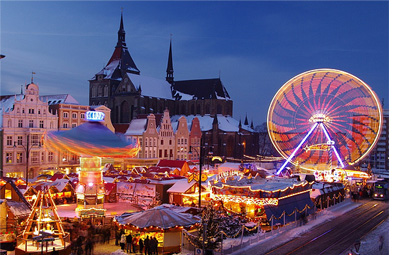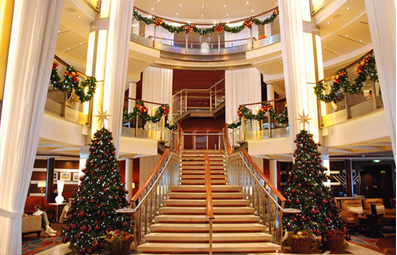 So many of our cruise lines sail over the Christmas and New Year period, and offer unique experiences to ensure it will be one festive season you'll never forget. Key cruise lines sailing over the festive period include P&O Cruises, Cunard, Royal Caribbean, Celebrity Cruises, Norwegian Cruise Line and Fred Olsen Cruise Lines.

Celebrity Cruises, Celebrity Constellation, 19th Dec '17, 14 nights, sailing from Abu Dhabi
---
Fly + Cruise from
£

1518

pp
View Deal

Princess Cruises, Caribbean Princess, 20th Dec '17, 14 nights, sailing from Fort Lauderdale
---
Fly + Cruise from
£

CALL

pp
View Deal

Eastern Caribbean Holiday
Royal Caribbean International, Independence of the Seas, 21st Dec '17, 9 nights, sailing from Fort Lauderdale
---
Fly + Cruise from
£

1944

pp
View Deal

Panama Canal - Ocean to Ocean
Princess Cruises, Coral Princess, 21st Dec '17, 15 nights, sailing from Fort Lauderdale
---
Fly + Cruise from
£

CALL

pp
View Deal

Portugal and Canary Islands
P&O Cruises, Ventura, 21st Dec '17, 14 nights, sailing from Southampton
---
Fly + Cruise from
£

CALL

pp
View Deal

Canary Islands and Portugal
P&O Cruises, Oriana, 21st Dec '17, 16 nights, sailing from Southampton
---
Fly + Cruise from
£

CALL

pp
View Deal

Canaries Christmas & Funchal Fireworks
Fred Olsen Cruise Lines, Balmoral, 21st Dec '17, 16 nights, sailing from Southampton
---
Fly + Cruise from
£

CALL

pp
View Deal

Fred Olsen Cruise Lines, Black Watch, 21st Dec '17, 15 nights, sailing from Southampton
---
Fly + Cruise from
£

CALL

pp
View Deal

Southern Caribbean Holiday
Royal Caribbean International, Serenade of the Seas, 22nd Dec '17, 11 nights, sailing from Fort Lauderdale
---
Fly + Cruise from
£

2841

pp
View Deal

Princess Cruises, Sun Princess, 22nd Dec '17, 13 nights, sailing from Sydney, Australia
---
Fly + Cruise from
£

CALL

pp
View Deal

P&O Cruises, Britannia, 22nd Dec '17, 14 nights, sailing from Bridgetown
---
Fly + Cruise from
£

3199

pp
View Deal

Royal Caribbean International, Allure of the Seas, 24th Dec '17, 7 nights, sailing from Fort Lauderdale
---
Fly + Cruise from
£

2129

pp
View Deal