Best Selling Cruises
If you have any doubts at all about where to go on your cruise why not take a look at our best-selling cruises….thousands of satisfied customers cannot be wrong.
Choose from a vast array of beautiful destinations including the Bahamas, Canaries, Europe, the Mediterranean and lots more.
If you would like to learn more please ring our CruiseDeals.co.uk experts today.

Oceania Cruises, Riviera, 2nd Feb 17, 10 nights, sailing from Miami
---
Fly + Cruise from
£

3072

pp
View Deal

Thomson Cruises, Thomson Majesty, 3rd Feb 17, 7 nights, sailing from Santa Cruz de Tenerife
---
View Deal

France, Italy, Malta, Spain
MSC Cruises, MSC Splendida, 4th Feb 17, 7 nights, sailing from Marseille
---
Fly + Cruise from
£

CALL

pp
View Deal

Celebrity Cruises, Celebrity Reflection, 4th Feb 17, 7 nights, sailing from Miami
---
Fly + Cruise from
£

CALL

pp
View Deal

Caribbean & the Tropic of Cancer
Fred Olsen Cruise Lines, Braemar, 2nd Mar 17, 16 nights, sailing from Bridgetown
---
Fly + Cruise from
£

CALL

pp
View Deal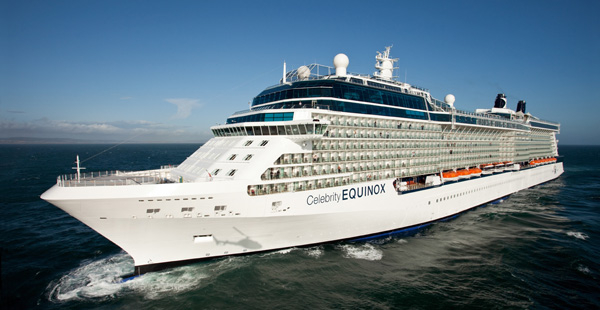 Celebrity Cruises, Celebrity Equinox, 3rd Mar 17, 10 nights, sailing from Fort Lauderdale
---
Fly + Cruise from
£

CALL

pp
View Deal

Western Caribbean from Tampa, FL
Carnival Cruise Lines, Carnival Paradise, 1st Apr 17, 5 nights, sailing from Tampa
---
Fly + Cruise from
£

CALL

pp
View Deal

Eastern Caribbean from Miami
Norwegian Cruise Line, Norwegian Escape, 1st Apr 17, 7 nights, sailing from Miami
---
Fly + Cruise from
£

1614

pp
View Deal

Cruise & Maritime Voyages, Astoria, 11th Apr 17, 7 nights, sailing from Tilbury, England
---
Fly + Cruise from
£

CALL

pp
View Deal

Scottish Highlights & Emerald Isle
Cruise & Maritime Voyages, MS Marco Polo, 19th Apr 17, 7 nights, sailing from Bristol
---
Fly + Cruise from
£

CALL

pp
View Deal

Royal Caribbean International, Independence of the Seas, 1st May 17, 14 nights, sailing from Southampton
---
Fly + Cruise from
£

CALL

pp
View Deal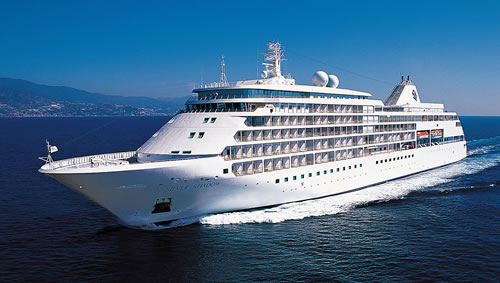 Silversea, Silver Shadow, 1st Jun 17, 7 nights, sailing from Seward
---
Fly + Cruise from
£

CALL

pp
View Deal

Voyage of the Glaciers (North Bound)
Princess Cruises, Star Princess, 1st Jul 17, 7 nights, sailing from Vancouver
---
Fly + Cruise from
£

CALL

pp
View Deal

Cunard, Queen Elizabeth, 1st Jul 17, 13 nights, sailing from Southampton
---
Fly + Cruise from
£

CALL

pp
View Deal

Cunard, Queen Elizabeth, 3rd Jul 17, 13 nights, sailing from Rotterdam
---
Fly + Cruise from
£

1950

pp
View Deal

Royal Caribbean International, Independence of the Seas, 12th Aug 17, 8 nights, sailing from Southampton
---
Fly + Cruise from
£

CALL

pp
View Deal

P&O Cruises, Azura, 9th Sep 17, 7 nights, sailing from Southampton
---
Fly + Cruise from
£

CALL

pp
View Deal

P&O Cruises, Oceana, 5th Oct 17, 7 nights, sailing from Malta
---
View Deal

Princess Cruises, Royal Princess, 21st Oct 17, 15 nights, sailing from Barcelona
---
Fly + Cruise from
£

CALL

pp
View Deal

Fred Olsen Cruise Lines, Black Watch, 13th Nov 17, 18 nights, sailing from Tilbury, England
---
Fly + Cruise from
£

CALL

pp
View Deal

Celebrity Cruises, Celebrity Silhouette, 19th Nov 17, 7 nights, sailing from Fort Lauderdale
---
Fly + Cruise from
£

CALL

pp
View Deal